Pork 'N' Apples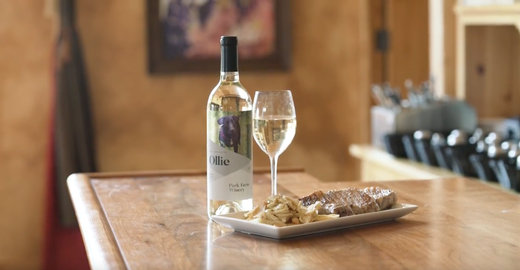 Recipe Date:
September 25, 2018
Measurements:
Imperial (US)
A simple yet delicious recipe that makes the perfect pair with our Ollie a dry Traminette with lots of tropical fruit and bright acidity.
Ingredients
1 lb Bone in Pork Chops
1 tsp oil
4 Apples (Cored and Sliced)
1 cup Dry White Wine (Ollie)
1/2 cup Brown Sugar
1/4 cup cider vinegar
3 tbsps cornstarch
2 tbsps Worcestershire sauce
1/2 tsp salt
1/4 tsp pepper
Directions
Heat oil in large nonstick skillet. Add pork chops and brown all sides. Add apple slices, saute 3 minutes stirring occasionally. Add 1/2 cup wine , reduce heat. Cover and simmer for 10 - 15 minutes. Mix wine with rest of ingredients. Add to skillet. Cook over medium heat, stirring until sauce thickens. Serve with rice and vegetables.