Reservations Required Events
February 2023
Valentine's Dinner Pork Chop
5:30 PM to 7:00 PM
Tue, Feb 14, 2023
Venue:
Park Farm Winery
Contact:
Christie Steffen 563-239-2013,
cmsteffen@parkfarmwinery.com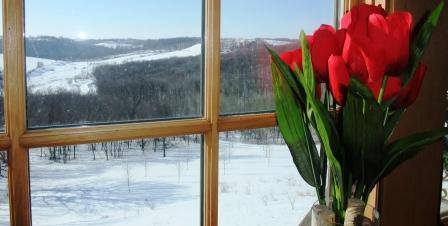 Enjoy a Special Pork Chop Dinner on Valentine's Day at Park Farm Winery.
We are offering reservations between 5:30pm and 7:00pm.
Dinner includes:
Pork Chop, Potatoes, Asparagus & Dessert
Your ticket includes your meal, please specify the time of your reservation (between 5:30pm and 7:00pm) in the "notes" section of your checkout.
If you are coming with a large group, please specify the total number of people in your group and the names of the other couples in the "notes" section so that we can seat your group together.
Beer & Wine sold separately.
Doors will be open 5:00pm-8:00pm for you to enjoy your drinks before and after your dinner reservation. We will not be serving pizzas during this after hours event.