Cinnamon Supper Cake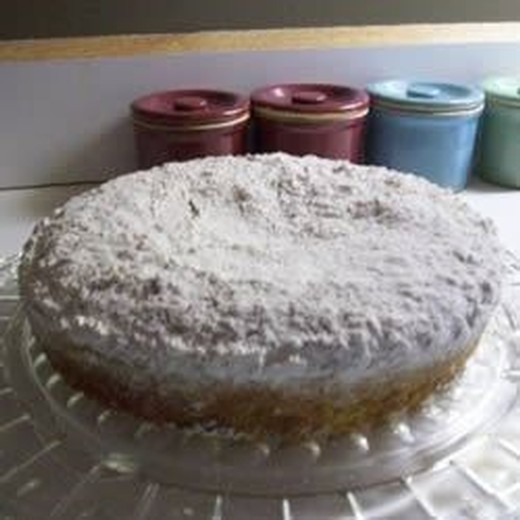 Recipe Date:
December 4, 2018
Measurements:
Imperial (US)
From our 2007 Spring Wine Trail event
Ingredients
1 cup all purpose flour
1 1/2 tsps baking powder
1/4 tsp salt
1/4 cup shortening (we used unsalted butter)
3/4 cup sugar
1 egg
1 tsp vanilla extract
1/2 cup milk
1 tbsp butter
3/4 cup powdered sugar
1 tbsp ground cinnamon
Directions
Preheat over to 375 degrees F (190 degrees C). Grease and flour a 9 inch round cake pan. Sift together flour, baking powder, and salt; set aside.
In a large bowl, cream together the shortening and sugar mixture until light and fluffy. Beat in the egg, then stir in the vanilla and milk. Beat in the flour mixture, just until incorporated. Pour batter into pans.
Bake in preheated oven for 20 to 25 minutes, or until a toothpick inserted into the center of the cake comes out clean. While the cake is warm, spread with butter, and sift powdered sugar and cinnamon over the top.