Artichoke Canape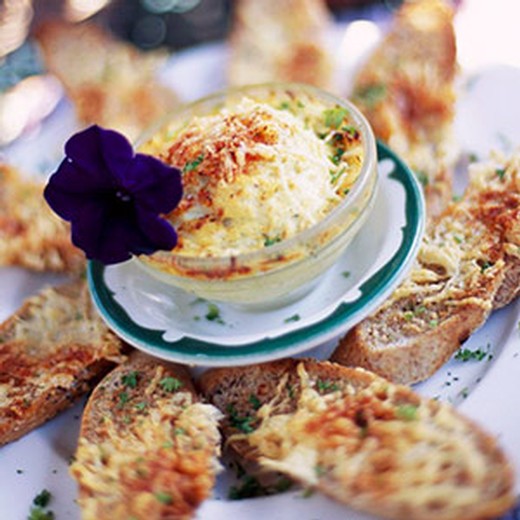 Recipe Date:
December 4, 2018
Measurements:
Imperial (US)
Serve warm with bagel chips and our Picket Fence or other semi-sweet wine wines. From our 2007 Spring Wine Trail Event.
Ingredients
14 ozs can artichoke hearts, drained and coarsely chopped
1/3 cup grated romano cheese
1/4 cup mayonaise
1/4 cup sour cream
1/4 tsp onion powder
1/4 tsp garlic powder
1/4 tsp dried marjoram, crushed
1/4 tsp ground black pepper
2 tbsps grated romano cheese
1/8 tsp paprika
bagel chips
Directions
Preheat oven to 350 degrees F. In a medium bowl, combine artichokes, the 1/3 c romano cheese, mayonaise, sour cream, onion powder, garlic powder, marjoram, and black pepper; mix well.
Transfer artichoke mixture to an ungreased 9 inch pie plate. Sprinkle the top with the 2 tbsp romano cheese and the paprika.
Bake uncovered for 15-20 minutes until bubbly around the edges.
Serve warm with bagel chips.